The 4 Best Report Automation Tools For 2020!
I think every company has experienced the era of manual data statistics when it was initially established. At that time, the amount of data content was small, the time taken for statistics was short, and the final statistical effect was very good. Must have encountered these problems:
The amount of data for multi-platform data retrieval is too large, and tools such as Excel cannot perform statistical analysis of the data
Using PowerPoint for data reporting, the production process is cumbersome
The report cannot be generated in time. The data of the previous month often needs to be completed by the middle of the next month.
With the emergence of third-party marketing tools, we learn to use third-party tools to improve our work efficiency and save a lot of time and money.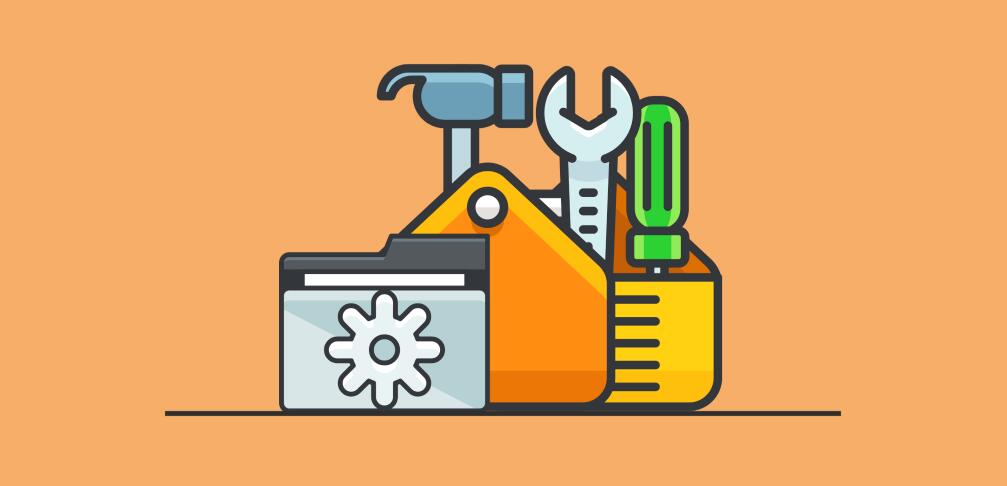 Report automation tools can be generally divided into the following three types:
Social Media Advertising
Search engine optimization
Website analysis
Next, I will introduce 4 kinds of automated reporting tools. These four tools are social media reporting tools, both free and paid. Both paid and free products can ensure the security of account information. I have tried the tools and recommend them to everyone here.
AdsReport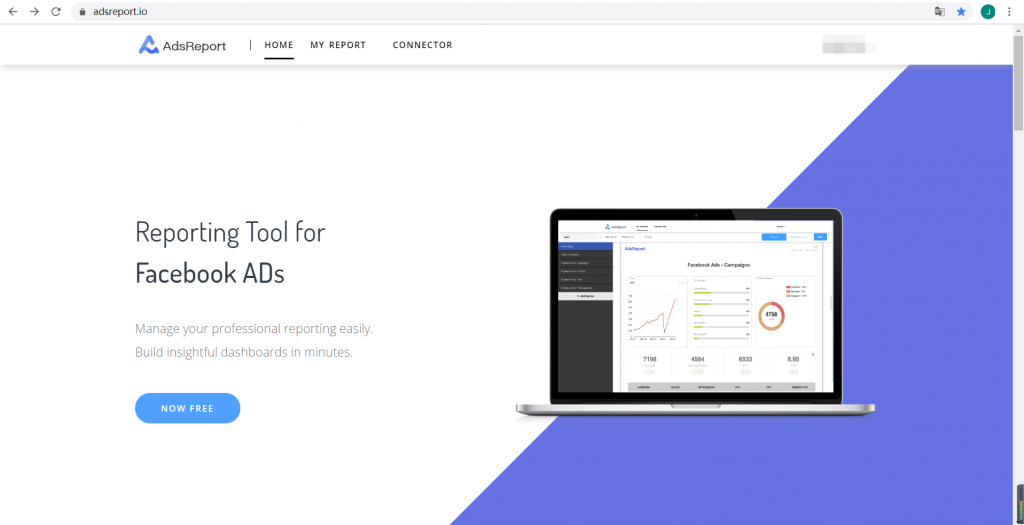 Function: Free tool for making data reports for Facebook
AdsReport is easy to use and uses a dashboard design to generate data reports. Reports and dashboards are rich in color, attractive in appearance, and practical and attractive: agents can free up time to focus on optimizing campaign performance and achieving customer goals.
Report layout using campaign, ad group, and ad layering standards
130 data indicators as reporting standards
Data visualization using charts
Download the report as a PDF and generate an online link to facilitate report transmission
Send Social Media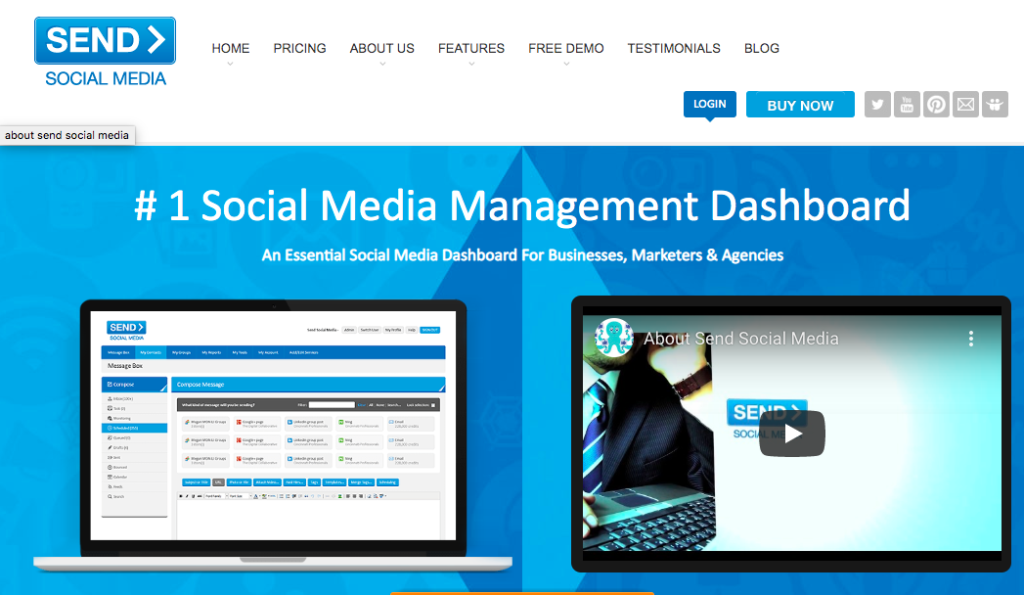 Pricing: From $ 59 per month; "Ultimate" plan is $ 199 per month
Function: Social media marketing management software with CRM and reporting functions
The central hub of Send Social Media is its all-in-one social media dashboard, from which you can operate all its powerful tools. You can monitor your campaigns, interact with users, and publish to various networks (supporting more than 30).
Monitor ads, track data.
Powerful operation functions draw excellent views.
All-in-one social dashboard makes operation easier.
Social Report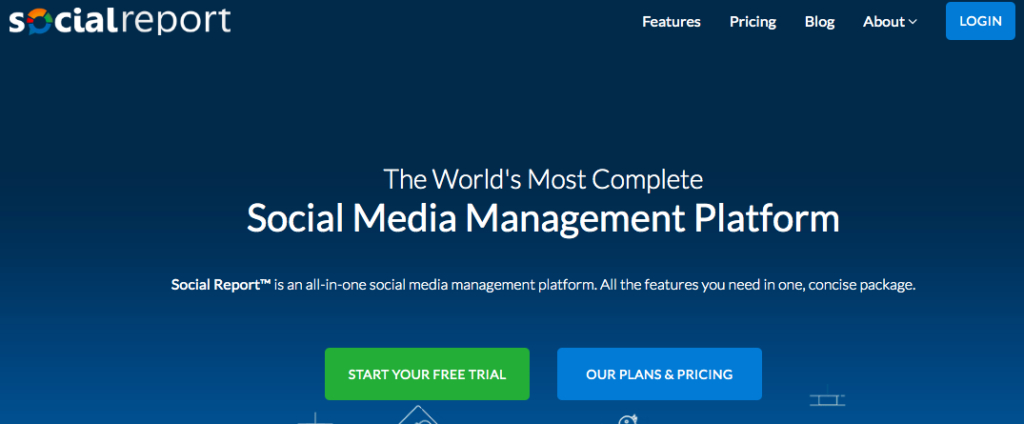 Pricing: From $ 49 per month; corporate / agent plans are $ 199 / month
Function: All-in-one social media management platform
Social Reporting is another leading platform specializing in social media management. If you need side-by-side comparisons, it provides a comprehensive analytics component that tracks all aspects of all your social media profiles and every aspect of your competitors.
Follow a full range of social media profiles and get all the information at your fingertips.
Learn about competitors 'advertising status and know that they need to know more about competitors.
Multiple templates to choose from.
Report production is sent automatically.
Sprout Social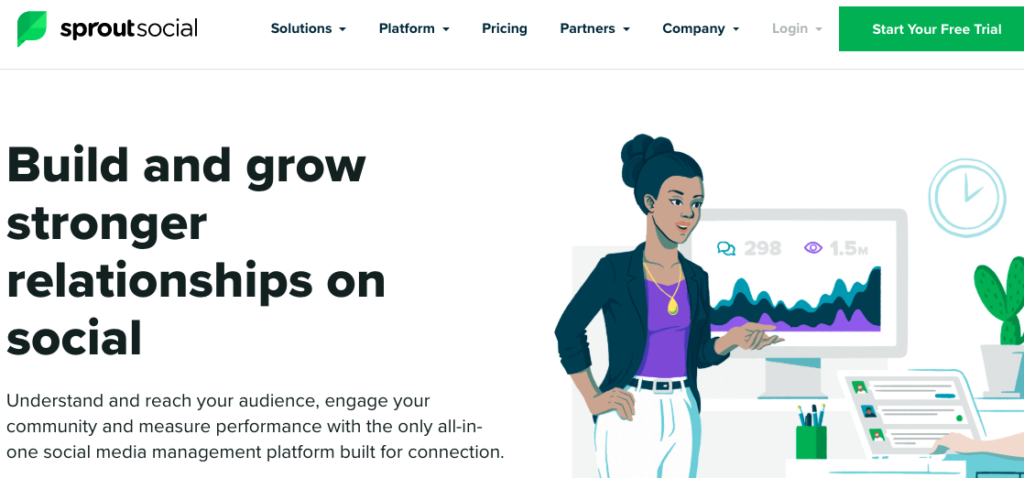 Pricing: Starting from $ 99 per user per month; Advanced plan is $ 249 per user per month
Functions: Comprehensive social media management platform, including publishing, listening, participating and analyzing
Sprout Social differentiates itself from competitors by providing a platform that can adapt to and expand the needs of any user (unlike other companies, from small businesses to enterprise-level operations to agents). It also has a strong customer support team and training and educational materials to help you get the most out of Sprout's toolset.
Choose from 150 data indicators.
Professional data analysis technology and reporting functions.
Strong customer support team as well as training and education materials.
Conclusion
There are a large number of reporting tools on the market today, and the use of these tools can greatly increase our productivity. Each tool has its own unique characteristics and audience. We have to try and find the product that suits us best in use. Whether it's free or not, all that can help us are good products, free products can be tried directly, and paid products generally have trial periods. Hope you can gain something.