Advertising Agencies Automated Reporting Tool Recommended
Whether it is an agency or an advertiser, there is a special obsession with data, because data can bring us the benefits of our products, and data is money.
But data statistics and report generation always take a lot of time and money of the team. Generally speaking, a staff member counts a piece of data, and the time to make a report will take about 4 to 5 hours. If you have 20 customers Then it takes at least 10 days to complete all the report work. However, the customer's data report needs to be reported one by one. In this way, all the staff's time is wasted on the data report. Obviously this is quite inappropriate.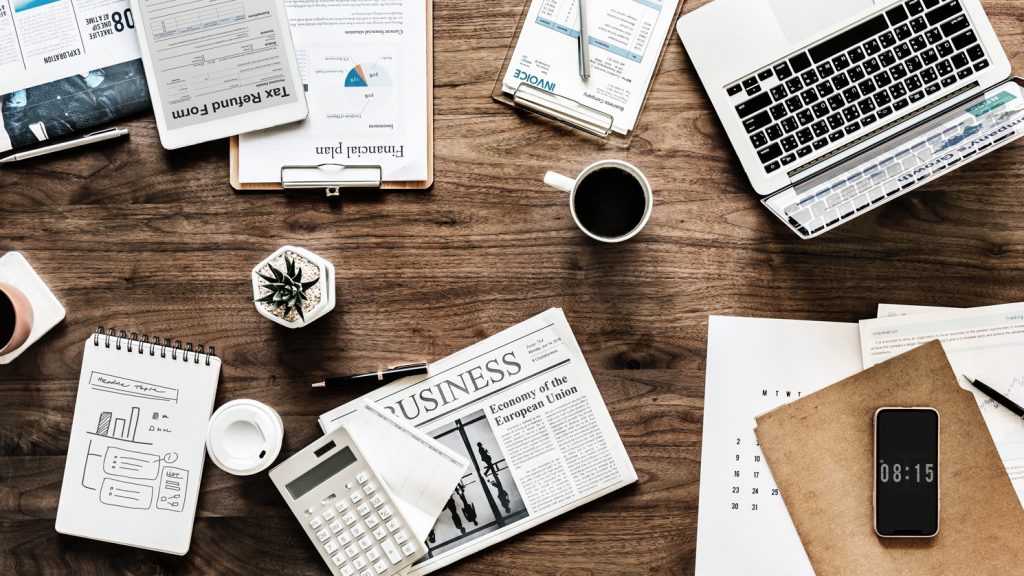 However, data reporting is an indispensable content for customers. Even if it takes a short time to view and analyze the report, as an agent, we do need to carefully draw data statistics into the most suitable report. So you may want to find the most suitable reporting tool, without spending money, or consuming a small amount of money to save a lot of time, you need to think about automatic reporting tools.
5 Client Marketing Reporting Tools for Agencies
1) AdsReport (Free)
The Facebook advertising automatic reporting tool is currently focused on a Facebook product for reporting. After several iterations, it is clear that the reporting tool is becoming more practical and efficient.
You only need to link your Facebook account during the use process, and all the data is injected into AdsReport.
There is no need for our staff to organize the data. All he needs to do is set up the dashboard and select the required data indicators. Indicators can automatically generate reports.
It is worth mentioning that there is a report sharing function. AdsReport can generate reports in two ways. The first is to download as a PDF. The second is to share online links.
It is free to use and highly recommended.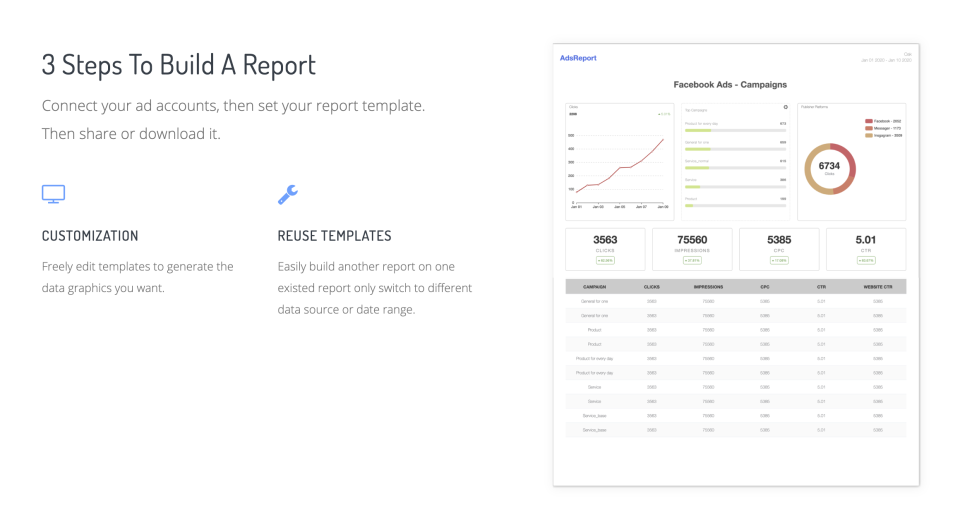 2) Megalytic (Paid)
Megalytic provides report templates so you can easily import data from sources such as Google Analytics, AdWords, Facebook, CSV files.
The tool has a library of widgets such as e-commerce sales by location, AdWords conversions, social recommendations, etc. You can easily add them to your reports for more in-depth details. You can also set reports to be automatically sent to specific personal lists, and then track them to make sure they are in the recipient's inbox. Zh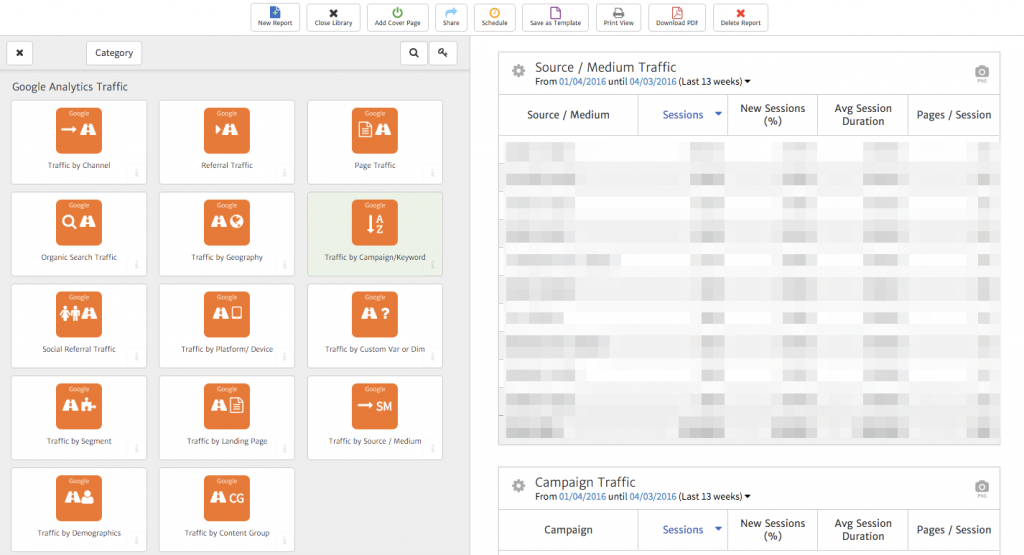 3) DashThis (Paid)
For agencies that want the customer experience to stay the same, DashThis offers a custom URL and an all-white-labeled account. The tool is integrated with numerous platforms including Instagram, Ahrefs, comScore and Perfect Audience.
DashThis surveyed agents and found that there are three main types of reporting agents and their customers want. They created templates that reflect these results, which are easy to set up and great for tracking monthly performance. The use effect is also okay, pay for use.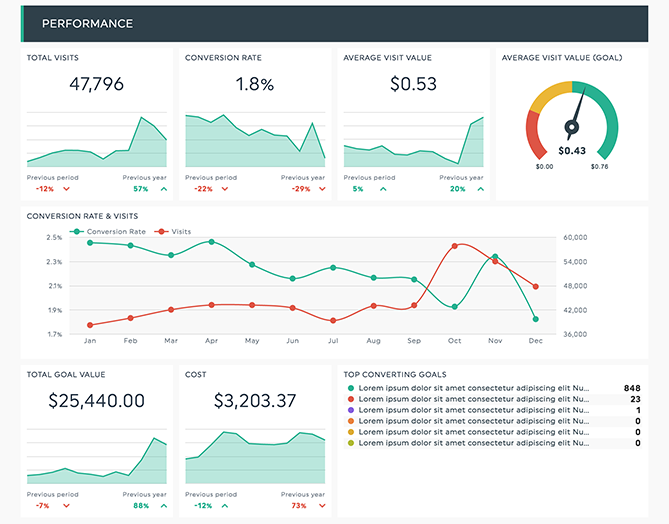 4) Wordsmith for Marketing (Paid)
White-labeled tools turn analytical data into written reports that highlight the results of your digital marketing efforts. All you need to do is connect your Google Analytics or AdWords account and plan when to send reports to your client 's account manager.
During the review, you can add comments and improvement suggestions before sending them to customers. The tool was created by Automated Insights, a platform used by the Associated Press to write more than 4,000 quarterly earnings reports without anyone.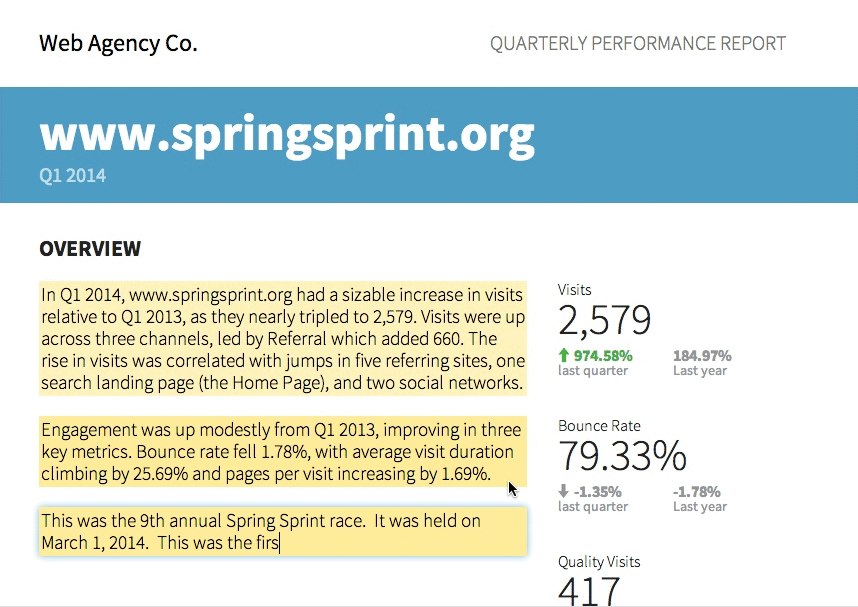 5) Adlibrary Helper (Free)
A Google plug-in, which contains details of Facebook advertising data, can not generate reports, but can track the advertising situation of competitors, including gender analysis of the audience of competitors 'advertisements, geographical distribution and so on. It may be helpful to summarize the report data.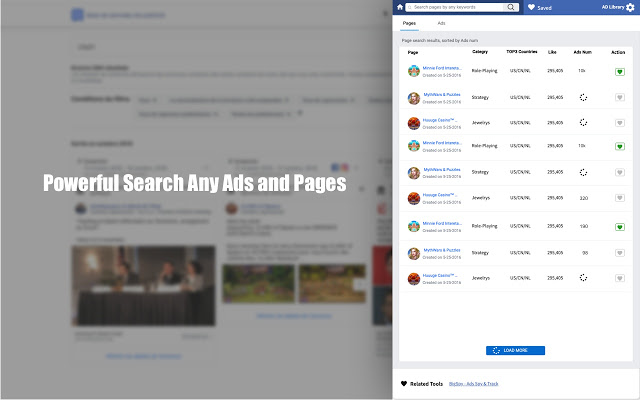 I hope that the above tools can be helpful to every entrepreneur and agent. If you want to be a successful person, it is not necessary to be good at tools, because standing on the shoulders of giants can make us further from the sky.