How to prepare for creating Ad reports?
We cannot start a report blindly. We need to think clearly about what is most important and what we are most concerned about.
So before reporting, let's consider five things carefully before we start building a marketing report dashboard in AdsReport.
1. Analyze the process before making a report
You need to arrange someone to list the advertisers that will be served. Stakeholders need to discuss and confirm the timing of each report and future reports. So make the list.
What you will notice is that after the initial reports have been created the time demand for reporting will drop as they will have been automated.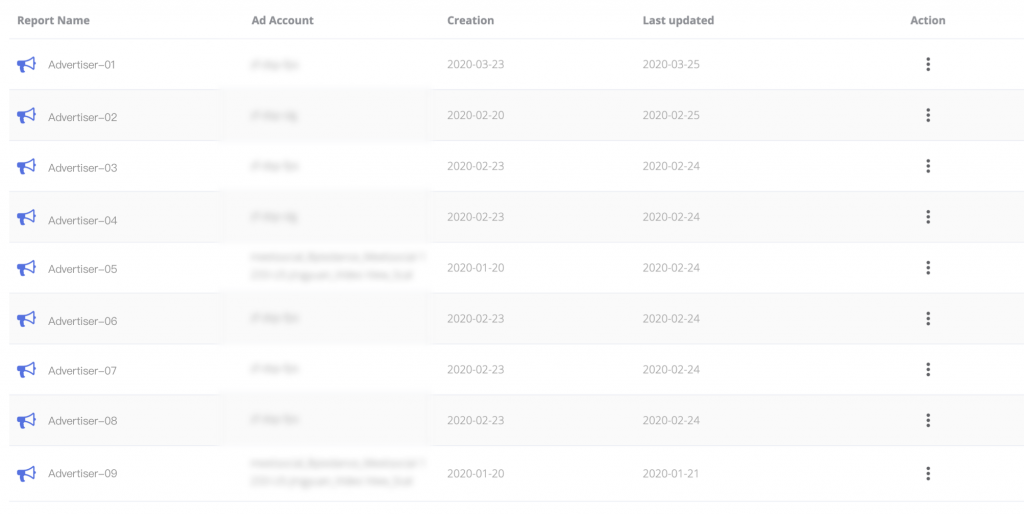 2. Choose a convenient reporting tool
As we know, Facebook's advertising reporting tools are very informative and complex, and advertisers often spend a lot of time using and making them, or they can't find the most useful information to guide their work.
I recommend to you AdsReport, a Facebook advertising reporting tool. Of course, you must first determine that this tool can meet your needs; AdsReport is a special tool for Facebook advertising reports. It has the most mature templates and the simplest operations. These points allow us to quickly create visual reports.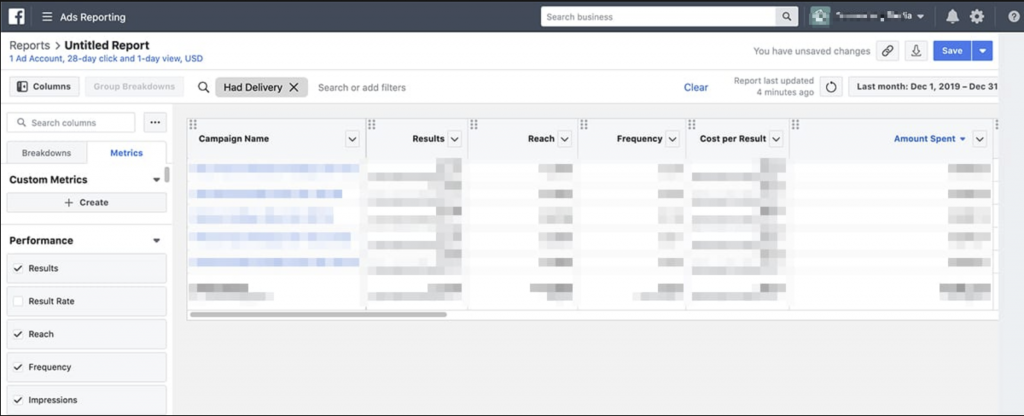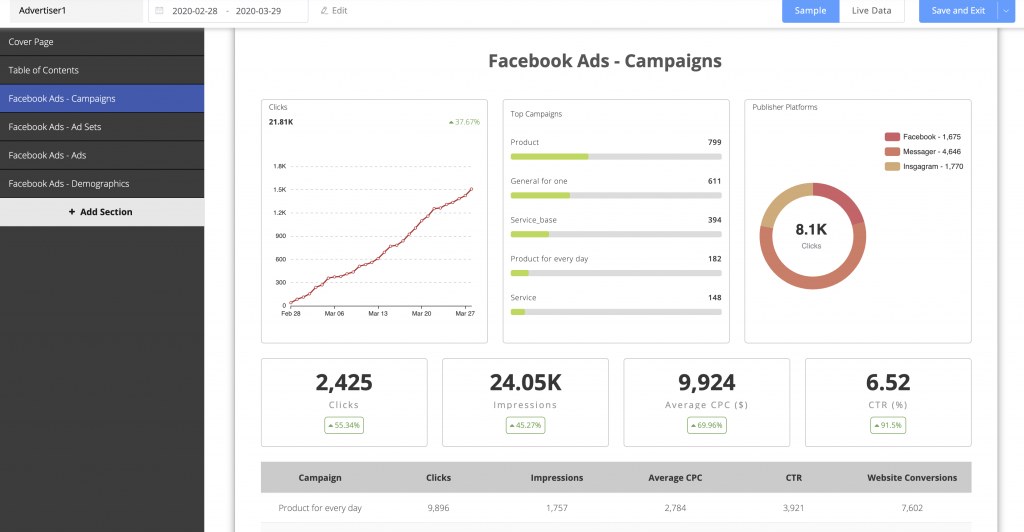 3. Find the metrics you care about most
People are usually most concerned about reach, clicks, conversions, spend, and ROI. This is understandable, but we usually recommend that you list different indicators for different topics in the preparation of the report. For example, you can analyze only click-related data in a report. Sometimes you can extract different indicators based on the nature of the advertisement. For example, when analyzing the advertising of e-commerce purchase targets, focus on the relevant indicators of purchase.

4. Determine the subject of the report
Different companies have different goals. Some companies follow up all advertising campaigns in a timely manner, such as advertisers, they need to find out those activities that are likely to waste money, and timely modify the delivery strategy. Some companies need to collect the perfect cases that have been completed, such as agents, they are in order to attract many customers.
AdsReport's advertising dashboard is designed to help advertisers and agencies track and help you adjust your marketing efforts.
5. Connect your ad accounts and set the dashboard
Connect directly and use Immediately.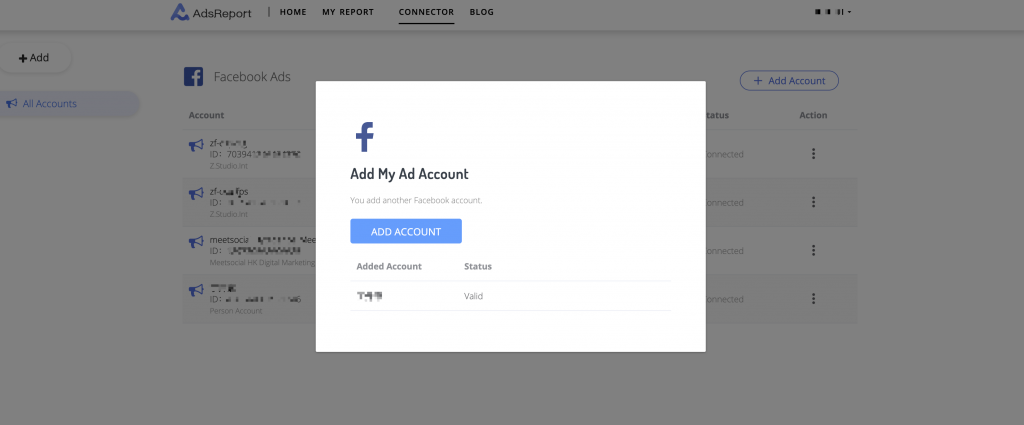 So prepare to create ad reports in 5 steps
Analyze the process before making a report
Choose a convenient reporting tool
Find the metrics you care about most
Determine the subject of the report
Connect your ad accounts and set the dashboard
AdsReport has developed a Facebook connector to help you extract data directly from the Facebook Ads platform into tools and summarize them