How To Create A Facebook Ad Dashboard In AdsReport
It only takes 5 steps to complete a Facebook Ad dashboard!
Building your Facebook Ads dashboard
Select a template
Complete basic report settings
Update the Ads Reports
Share the Ads Reports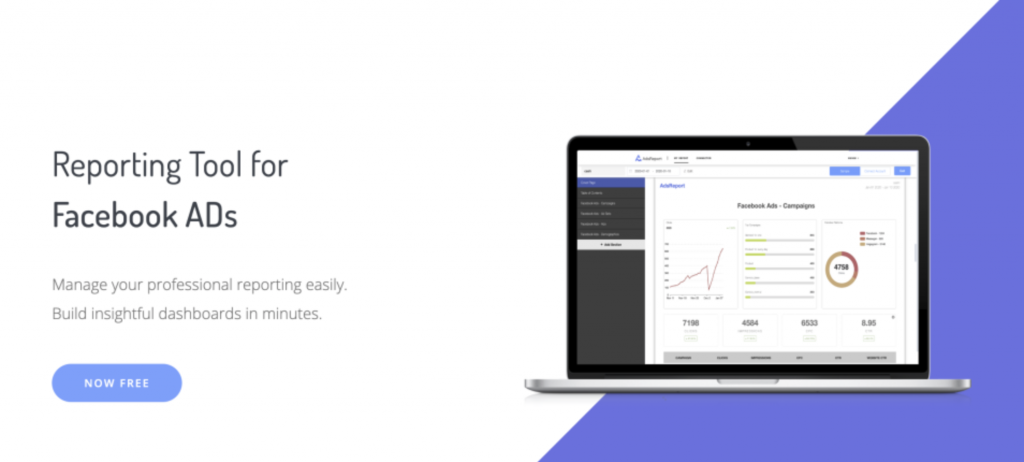 AdsReport helps you keep track of the success of your Ad campaigns. You can monitor and analyze the types of Ad data that you're receiving and determine what you need to do to be more effective. But this data will mean nothing if you can't easily share it with your audience and stakeholders. This is why building a Facebook Ads report is so important.
Building your Facebook Ads dashboard
Before you ever decide to start creating your Ads dashboard, you need to consider what you do and do not want to report. Just because you've gotten stats on everything from age range to traffic sources doesn't mean that your stakeholders are interested in them. Instead, really think about the goals and objectives that have been set before you.

It's now time to come up with a layout for your report. Review your metrics, and decide if those would look better as line or bar charts, graphs, etc. The more visual that you can make your reports the better.
Select a template
AdsReport provides report templates suitable for Facebook advertising data, and you can view campaign \ ad set \ ads and demographics data performance at a glance.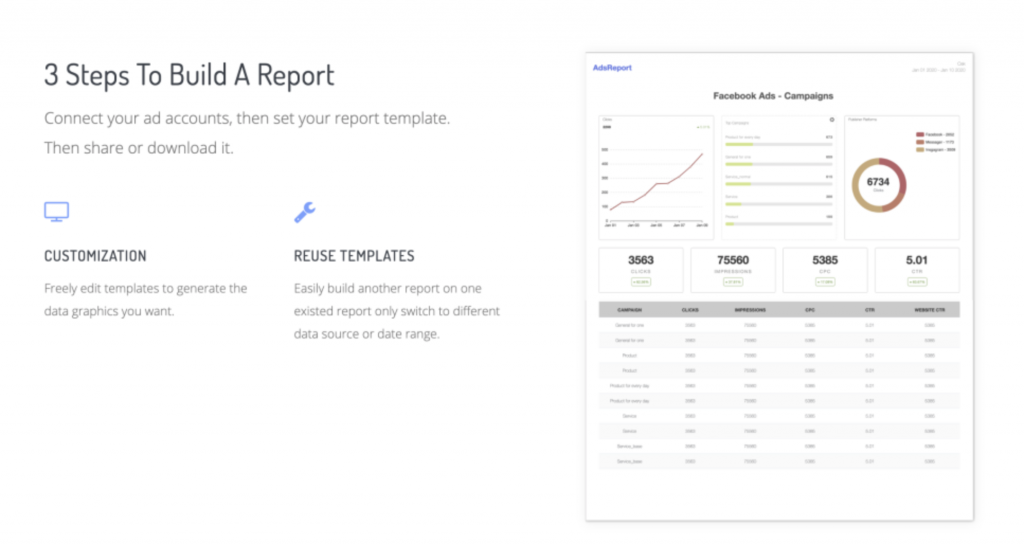 Complete basic report settings
Set the topic of each Section, add the metrics you care about, and generate a Facebook Ad Report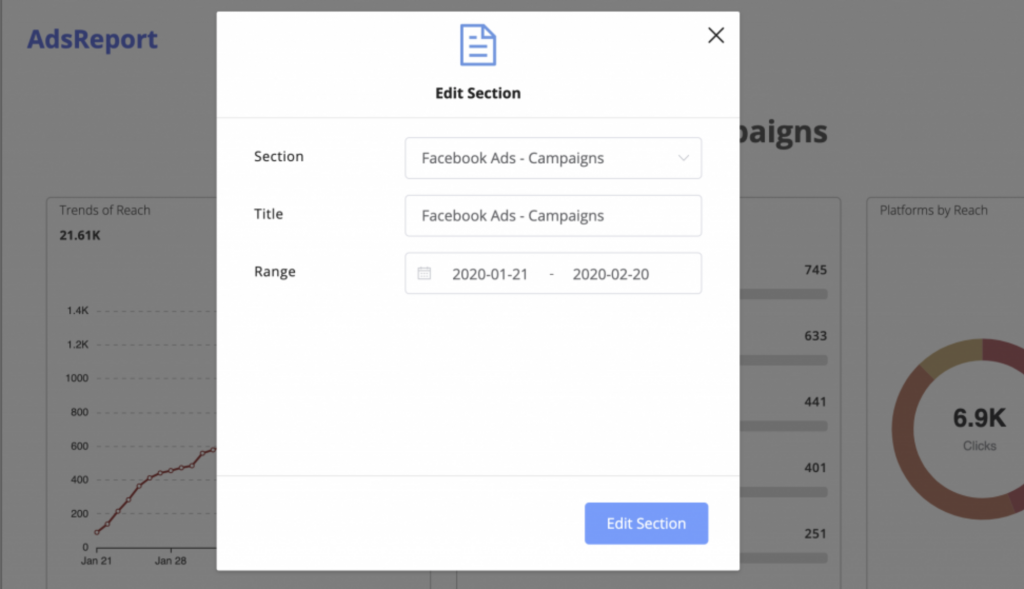 Update the Ads Reports
When you have completed a report, that means you have completed many future reports. Because you only need to update the date to see the latest time report.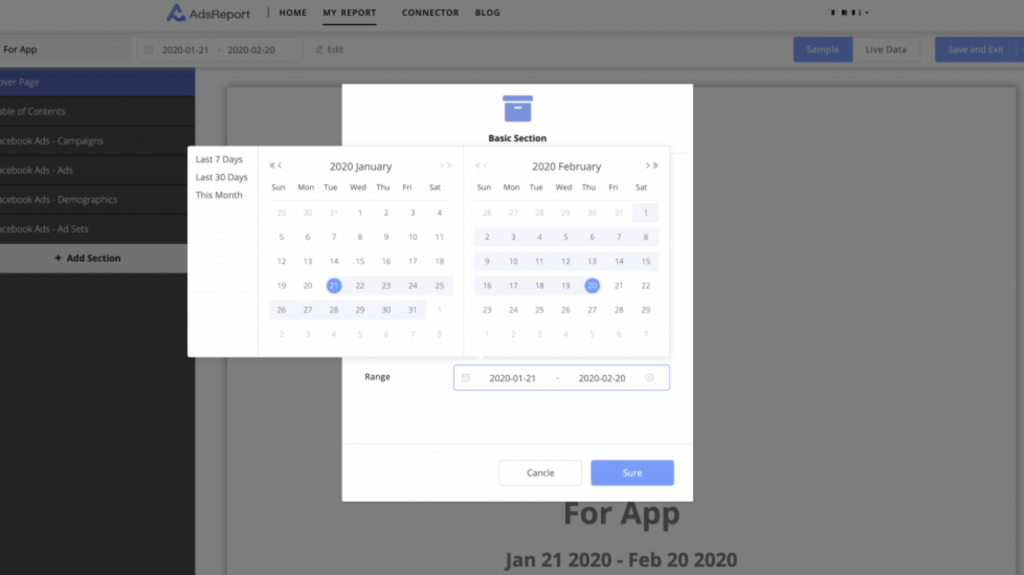 Share the Ads Reports
We often need to report analyzed ad data to others, but there is no simple online tool for us. AdsReport's convenient and fast sharing function can help us greatly improve our work efficiency. You can quickly share it with your colleagues, employers, bosses or subordinates, and complete the communication happily and efficiently.

While there are many that are willing to look at raw data, most people want something better than a simple download of numbers. This is where visuals can really make your reports more meaningful – and help you stand out from the crowd.